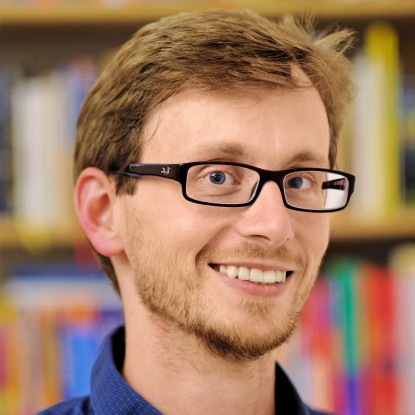 Research Associate
Working area(s)
Contact
jens.marquardt@tu-...
Work S4|23 214
Post/Mail: Dolivostraße 15
Landwehrstraße 50
64293 Darmstadt
Trained as a political scientist with additional education in science & technology studies (STS), my research interests revolve around environmental governance, climate politics, and development. I am particularly interested in questions of power, institutions and knowledge production related to societal transformations. As a postdoctoral researcher at the Technical University Darmstadt, I am primarily working in a joint DFG research project on the institutionalization of climate change mitigation efforts in the Global South.
1. Knowledge, power and institutions in environmental politics
2. Policy implementation in complex multi-level governance arrangements
3. Visions and imaginaries in environmental discourses
4. Social movements and non-state actors
5. Regional focus on South and Southeast Asia
| | |
| --- | --- |
| Since 01/2021: | Research associate in the research group "International Relations" at TU Darmstadt |
| 10/2018 – 12/2020: | Postdoctoral Researcher at the Department of Political Science, Stockholm University |
| 09/2017 – 09/2018: | Visiting Research Fellow at the Program on Science, Technology & Society, Harvard University |
| 10/2015 – 08/2017: | Research associate at the Department of Political Science, University of Halle-Wittenberg |
| 02/2012 – 11/2015: | PhD student and lecturer at the Environmental Policy Research Centre, Freie Universität Berlin |
Marquardt, Jens, and Laurence L. Delina. 2021. "Making time, making politics: Problematizing temporality in energy and climate studies." Energy Research and Social Science 76(March): . 102073
Marquardt, Jens; Bäckstrand, Karin (2021): Democracy beyond the state: Non-state actors and the legitimacy of climate governance. In: Bornemann, B., Knappe, H., Nanz, P.: Routledge Handbook of Democracy and Sustainability. Routledge, London.
Marquardt, Jens (2020): Fridays for Future's disruptive potential: An inconvenient youth between moderate and radical ideas. Frontiers in Communication, 5 (48), 1-18.
Marquardt, Jens, Delina, Laurence (2019): Reimagining energy futures: Contributions from community sustainable energy transitions in Thailand and the Philippines. Energy Research and Social Science, 49, 91-102.
Marquardt, Jens (2017): Conceptualizing Power in Multi-level Climate Governance, Journal of Cleaner Production. 154, 167-175.
Marquardt, Jens (2017): How power shapes energy transitions in Southeast Asia. A complex governance challenge. London: Routledge.