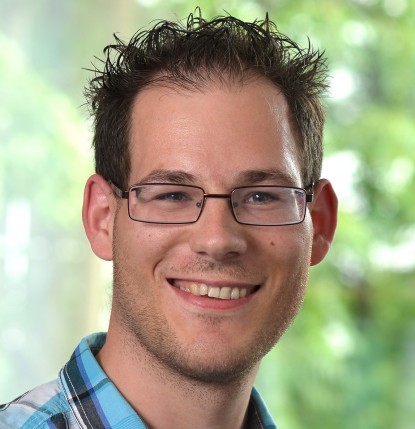 Working area(s)
Contact
christian.person@tu-...
Links
Brief self-description
He works until August 2021 as a postdoctoral researcher at the Chair for "Public Administration, Public Policy" at the Technical University Darmstadt. From November 2012 to September 2018, he worked as a research assistant at the Chair of Public Administration at the University of Konstanz. Additionally, he was involved in the ERC-project "Comparative Analysis of Moral Policy Change" and the research project "Finanzaufsicht 2020", both conducted at the University of Konstanz.
Research Interests
Public finances
Local finances
Local politics and local government
administrative Elites
Since 10/2018
Postdoctoral Researcher at the Technical University Darmstadt, Chair of Public Administration, Public Policy
09/2016 – 12/2016
Postdoctoral Researcher at the Technical University Darmstadt, Chair of Public Administration, Public Policy
10/2014 – 07/2016
Research assistant at the University of Konstanz; Working group 'Administrative Sciences'; participation in the research project 'Finanzaufsicht 2020'; parallel to my position at the Chair of Public Administration
04/2014 – 08/2016
Research assistant at the Ludwig-Maximilians-Universität in Munich, Chair of Empirical Theories of Politics; participation in the ERC research project Morapol (Project 718/10 ERC); parallel to my position at the University of Konstanz
11/2012 – 09/2018
Research assistant at the University of Konstanz, Chair of Administrative Sciences
11/2012 – 03/2014
Research assistant at the University of Konstanz, Chair of Comparative Policy Analysis and Administrative Sciences; participation in the ERC research project Morapol (Project 718/10 ERC)
read more

CV complete

(opens in new tab)
WS 2019 – Proseminar – Introduction: Political Science
WS 2019 – Master-Seminar – Budgetary and Fiscal Policy in Germany
Person, Christian
Geißler, René ; Hammerschmid, Gerhard ; Raffer, Christian (eds.) (2021):
Four Decades of Municipal Bailouts in Germany.
In: Local Public Finance. An International Comparative Regulatory Perspective, 1, pp. 227-245, Cham, Springer, ISBN 978-3-030-67465-6,
DOI: 10.1007/978- 3-030-67466-3_13,
[Book Section]

Person, Christian
Geißler, René ; Hammerschmid, Gerhard ; Raffer, Christian (eds.) (2021):
The Implementation of Fiscal Regulation: Insights from Germany.
In: Local Public Finance. An International Comparative Regulatory Perspective, 1, pp. 153-171, Cham, Springer, ISBN 978-3-030-67465-6,
DOI: 10.1007/978-3-030-67466-3_9,
[Book Section]

Person, Christian
Geißler, René ; Hammerschmid, Gerhard ; Raffer, Christian (eds.) (2021):
Municipalities and Excessive Debt: Local Insolvency Regimes as an Alternative to Bailouts?
In: Local Public Finance. An International Comparative Regulatory Perspective, 1, pp. 209-226, Cham, Springer, ISBN 978-3-030-67465-6,
DOI: 10.1007/978-3-030-67466-3_12,
[Book Section]

Person, Christian ; Geißler, René
Bergström, Tomas ; Franzke, Jochen ; Kuhlmann, Sabine ; Wayenberg, Ellen (eds.) (2021):
State Supervision of Local Budgets: From Forbearance to No Concession.
In: Palgrave Studies in Sub-National Governance, In: The Future of Local Self-Government. European Trends in Autonomy, Innovations and Central-Local Relations, 1, pp. 229-242, Cham, Palgrave Macmillan, ISBN 978-3-030-56058-4,
DOI: 10.1007/978-3-030-56059-1_17,
[Book Section]

Person, Christian (2021):
Determinanten der kommunalen Steuerpolitik.
In: Zeitschrift für Politikwissenschaft, 31 (3), pp. 359-391. ISSN 1430-6387,
DOI: 10.1007/s41358-021-00254-7,
[Article]

Person, Christian (2020):
Kommunale Insolvenzverfahren im internationalen Vergleich – ein Lösungsbeitrag für lokale Haushaltskrisen?
In: Verwaltungsarchiv, 111 (4), pp. 578-601. Carl Heymanns Verlag, ISSN 0042-4501, e-ISSN 2366-1992,
[Article]

Person, Christian (2020):
Haushaltsregeln auf lokaler Ebene - ein europaweiter Vergleich.
In: Zeitschrift für Kommunalfinanzen, 70 (7), pp. 145-151. Stollfuß, ISSN 0174-1136,
[Article]

Person, Christian ; Geißler, René (2020):
Ein Fass ohne Boden? Vier Jahrzehnte kommunaler Schuldenhilfen in Deutschland.
In: der moderne staat – Zeitschrift für Public Policy, Recht und Management, 13 (1), pp. 191-216. Verlag Barbara Budrich, ISSN 18657192,
DOI: 10.3224/dms.v13i1.04,
[Article]

Person, Christian ; Geißler, René (2020):
Kommunalaufsicht in den Ländern Europas.
1. Auflage, Gütersloh, Bertelsmann-Stiftung, [Book]

Person, Christian (2020):
Lokale Steuerpolitik im Spannungsfeld zwischen parteipolitischer Einflussnahme und sozioökonomischem Problemdruck: eine Analyse der Determinanten kommunaler Gewerbesteuerhebesätze am Beispiel Nordrhein-Westfalens.
In: Politische Vierteljahresschrift, 61 (1), pp. 61-86. ISSN 0032-3470,
DOI: 10.1007/s11615-019-00202-9,
[Article]

Person, Christian (2020):
Schuldenhilfen als Instrument zur Bekämpfung kommunaler Haushaltsprobleme – ein europaweiter Vergleich.
In: Verwaltung & Management, 26 (2), pp. 92-101. Nomos, ISSN 0947-9856,
DOI: 10.5771/0947-9856-2020-2-92,
[Article]

Ebinger, Falk ; Person, Christian ; Zabler, Steffen (2019):
Die kommunale Finanzaufsicht der Bundesländer: Instrumente, Strukturen, Umsetzungspraxis – und ihre Rückwirkungen auf die kommunale Haushaltspolitik.
In: Schriften zur öffentlichen Verwaltung und öffentlichen Wirtschaft, 242, In: Haushalts- und Finanzwirtschaft der Kommunen in der Bundesrepublik Deutschland, hrsg. von Tilman Schweisfurth u.a., 1, pp. 761-792, Berlin, Berliner Wissenschaftsverlag, ISBN 978-3-8305-3885-1,
[Book Section]

Person, Christian (2019):
Canada.
In: Local Public Finance in Europe. Country Reports, hrsg. von René Geißler u.a., 1, pp. 213-225, Gütersloh, Bertelsmann-Stiftung, [Book Section]

Person, Christian (2019):
Switzerland.
In: Local Public Finance in Europe. Country Reports, hrsg. von René Geißler u.a., 1, pp. 236-248, Gütersloh, Bertelsmann-Stiftung, [Book Section]

Ebinger, Falk ; Zabler, Steffen ; Person, Christian ; Niemann, Friederike-Sophie ; Geißler, René (2018):
Wirksame Finanzaufsicht über die Kommunen. Dimensionen und Determinanten der Umsetzungspraxis.
In: dms - der moderne Staat, 11 (1), pp. 165-187. Verlag Barbara Budrich, ISSN 1865-7192,
DOI: 10.3224/dms.v11i1.02,
[Article]

Ebinger, Falk ; Geißler, René ; Niemann, Friederike-Sophie ; Person, Christian ; Zabler, Steffen (2017):
Die kommunale Finanzaufsicht. Strukturen, Rationalitäten und Umsetzung im Ländervergleich.
In: Analysen und Konzepte, 1/2017, Gütersloh, Bertelsmann-Stiftung, [Book]

Geißler, René ; Person, Christian (2017):
Die Kommunalaufsicht. Ein Blick hinter die Kulissen.
In: Stadt und Gemeinde Digital, (4/2017), pp. 24-25. [Article]

Niemann, Friederike-Sophie ; Person, Christian ; Zabler, Steffen (2017):
Beratung ist gut, Kontrolle ist besser?
In: AKP - Fachzeitschrift für alternative Kommunalpolitik, 38 (4), pp. 45-47. [Article]

Person, Christian ; Zabler, Steffen (2017):
Veränderter Rahmen – veränderte Praxis? Auswirkungen kommunaler Entschuldungsfonds auf die Praxis der Finanzaufsicht.
In: Zeitschrift für Kommunalfinanzen, 67 (1), pp. 1-6. Stollfuß, ISSN 0174-1136,
[Article]

Person, Christian ; Hurka, Steffen ; Knill, Christoph (2016):
Opposite Trends in the Regulation of Pornography? Policy Differentiation and Policy Convergence Across 26 Countries Between 1960 and 2010.
In: The Journal of Sex Research, 53 (7), pp. 860-872. Taylor & Francis, ISSN 0022-4499,
DOI: 10.1080/00224499.2015.1100701,
[Article]

Person, Christian ; Niemann, Friederike-Sophie (2016):
Kommunale Finanzaufsicht im Ländervergleich: Zur Relevanz heterogener Umsetzungspraxis.
In: Jahrbuch für öffentliche Finanzen 2/2016, 1, pp. 407-418, Berlin, Berliner Wissenschaftsverlag, ISBN 978-3-8305-3675-8,
[Book Section]

Zabler, Steffen ; Person, Christian ; Ebinger, Falk (2016):
Finanzaufsicht in den Ländern: Struktur, Recht und ihr (fraglicher) Effekt auf die kommunale Verschuldung.
In: Zeitschrift für Kommunalfinanzen, 66 (1), pp. 6-12. Stollfuß, ISSN 0174-1136,
[Article]

Person, Christian (2015):
Der Staat lässt die (rechtlichen) Hüllen fallen: Die Liberalisierung pornografischer Materialien.
In: Moralpolitik in Deutschland. Staatliche Regulierung gesellschaftlicher Wertkonflikte im historischen und internationalen Vergleich, hrsg. von Christoph Knill u.a., 1, pp. 165-183, Wiesbaden, VS Verlag für Sozialwissenschaften, ISBN 978-3-658-05128-0,
[Book Section]

Person, Christian (2015):
Ende der Karriere oder zweiter Frühling im Berufsleben? Eine Analyse der Karriereverläufe von Staatssekretären nach dem Ausscheiden aus ihrem Amt.
In: dms - der moderne Staat, 8 (1), pp. 201-220. Barbara Budrich, ISSN 1865-7192,
[Article]

Person, Christian (2015):
Pornography: 'soft-core' liberalization of indecent material in Europe.
In: On the Road to Permissiveness? Change and Convergence of Moral Regulation in Europe, hrsg. von Christoph Knill et al, 1, pp. 102-128, Oxford, Oxford University Press, ISBN 9780198743989,
[Book Section]