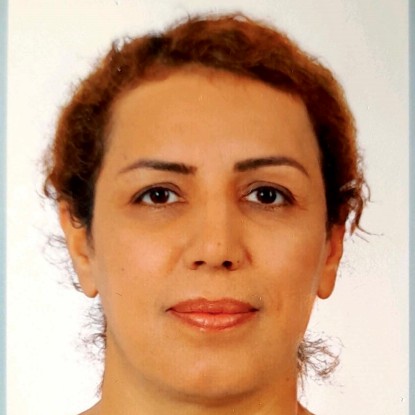 Wissenschaftliche Mitarbeiterin
Arbeitsgebiet(e)
Kontakt
fakhria.latifi@tu-...
Work S4|23 216
Landwehrstraße 50A
Post|Mail: Dolivostr. 15
64293 Darmstadt
Links
I am Fakhria Latifi, graduated from faculty of Law and Political Science and get my master degree in Public Policy and Administration. I have started my job from IRACSC have worked in difference organizations and worked as assistant professor in faculty of Public Policy and Administration in Kabul University, Gowharshad Private University and Mashhal University. I have Participated in several Trainings and International Law Moot Court Competition" in Washington D.C and in the 23rd NISPAcee Annual Conference in Tbilisi- Georgia.
Fortunately now I am working as a researcher assisstant in TU darmstadt.
Research interests
Human rights
Climate Change
Mines Administration
Water Management
| | |
| --- | --- |
| Since September 2022 | Technische Universität Darmstadt, Research Associate |
| 10/2019 – 12/2020 | Assistant Professor, Faculty of Political Science, Mashal University, Kabul, Afghanistan |
| 07/2019 – 10/2019 | Deputy of Education, Kabul Regional officeAfghanistan Independent Human Rights Commission |
| 09/2018 – 07/2019 | Assistant Professor, Faculty of Political Science, Gawharshad Private University, Kabul, Afghanistan |
| 03/2011 – 03/2016 | Assistant Professor, Faculty of Public Policy and Administration, Kabul University |
| 03/2010 – 02/2011 | Capacity Development Technical Assistant, Creative Association International / USAID, Ambassador Small Grant Program (ASGP). |
| 02/2009 – 03/2010 | Project Manager, Afghan Women's Network |
| 09/2007 – 04/2010 | Master Degree of Public Policy and Administration, Afghan Equality Alliance, Kabul University & University of Washington |
| 09/2007 – 09/2008 | Family Law Project Assistant, Rights and Democracy Organization |
| 2002 – 2005 | BA, Law faculty of Kabul University |