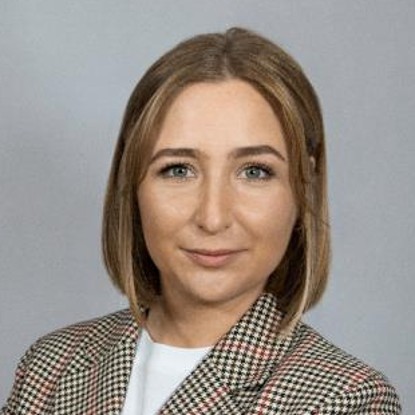 Research Associate
Working area(s)
Contact
stoeckl@pg.tu-...
work +49 6151 16-57401

Work S4|23 215
Besuch: Landwehrstraße 50A
64293 Darmstadt
Anna Stöckl works as a research associate at the chair for "Comparative Politics and European Integration" under the supervision of Prof. Dr. Michèle Knodt. Since June 2021 she is researching the resilience of the digital city in the interdisciplinary LOEWE center "emergenCITY", which is funded by the Government of the Federal State of Hessen.
From January 2017 to May 2021 she worked as a student assistant at, among others, the Political Quarterly (PVS), published by the DVPW.
Research interests
• Energy and Climate policy
• Digitization
• Attitudinal and Behavioural research
• Political Communication
• Media and politics
Since 06/2021
Research Associate at the LOEWE center "emergenCITY", TU Darmstadt
10/2019 – 05/2021
M.A. Governance und Public Policy
Thesis: "Home-Office as a future work form model and possible effects on the environmental awareness of employees – an empirical analysis using Roche as an example"
02/2018 – 05/2021
Student assistant at the chair for "Comparative Politics and European Integration", TU Darmstadt
05/2020 – 04/2021
Master student and employee in Public Policy und Strategic Projects and Partnerships at Roche Diagnostics GmbH
05/2015 – 05/2020
Working student and team leader of the listener marketing at RPR1. Ludwigshafen
01/2017 – 12/2019
Editorial assistant of the Political Quarterly (PVS), TU Darmstadt and Springer VS
10/2015 – 04/2019
Joint B.A. German Studies and Political Science (TU Darmstadt)
Thesis: "Ignorance and political indifference among young adults in Germany? A quantitative analysis using the example of young voters in Darmstadt"