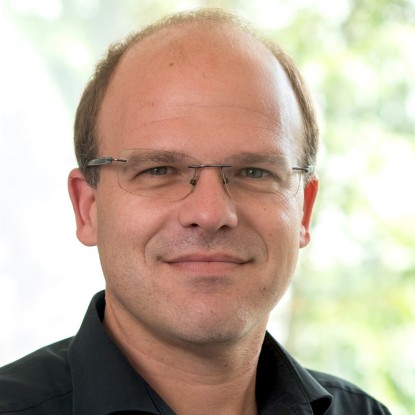 Research Associate
Contact
sonnicksen@pg.tu-...
work +49 6151 16-57345

Work S4|23 202
Landwehrstraße 50A
64293 Darmstadt
Post/Mail: Dolivostraße 15
Depending on the situation, please contact me at the moment, preferably by email.
Jared Sonnicksen is currently Privatdozent and Researcher at the Institute for Political Science of the Technical University Darmstadt. In Winter Semester 2020/21 he was also Guest Professor. From Winter Semester 2012/12 to Summer Semester 2019 he was a Researcher and Instructor for working group "Political System of Germany and Comparative Government". He temporarily headed this working area for Winter Semester 2019/20. In Summer Semester 2020 he was Guest Professor at the Otto-Suhr-Institute for Political Science at the Free University of Berlin. His interests in teaching and research are diverse, but refer especially to questions of democratic governing under conditions of complexity.
Research interests
• Democracy theories
• European Union
• Multilevel Governance
• Comparative Government and Politics
• Comparative federalism
By appointment, via email
Benz, Arthur ; Sonnicksen, Jared (eds.) (2021):
Federal Democracies at Work. Varieties of Complex Government.
Toronto, University of Toronto Press, ISBN 978-1-4875-0900-2,
[Book]


Behnke, Nathalie ; Broschek, Jörg ; Sonnicksen, Jared (eds.) (2019):
Configurations, Dynamics and Mechanism of Multilevel Governance.
Cham, Palgrave, ISBN 978-3-030-05511-0 (ebook); 978-3-030-05510-3 (print),
[Book]

Sonnicksen, Jared (2014):
Ein Präsident für Europa. Zur Demokratisierung der Europäischen Union.
Wiesbaden, Springer VS, [Book]

Behnke, Nathalie ; Broschek, Jörg ; Sonnicksen, Jared (2019):
Introduction: The Relevance of Studying Multilevel Governance.
In: Configurations, Dynamics and Mechanisms of Multilevel Governance, pp. 1-19, Cham, Palgrave Macmillan, [Book Section]

Jörke, Dirk ; Sonnicksen, Jared (2019):
Popular Federalism for a Compound Polity? The Federalism of the Antifederalists and Implications for Multilevel Governance.
In: Configurations, Dynamics and Mechanisms of Multilevel Governance, pp. 231-247, DOI: 10.1007/978-3-030-05511-0_13,
[Book Section]

Sonnicksen, Jared (2018):
Federalism and Democracy. A Tense Relationship.
In: Calidad democratic y organización territorial, ed. by José Tudela u.a., pp. 31-52, Madrid, Marcial Pons, [Book Section]

Sonnicksen, Jared (2018):
Föderalismus als Gegengewicht. Perspektiven und Probleme der föderalen Ordnung in den USA.
In: Die USA – eine scheiternde Demokratie?, hrsg. von Patrick Horst u.a., pp. 203-220, Frankfurt, Campus, [Book Section]

Sonnicksen, Jared (2017):
Sola Scriptura: Amerikanische Verfassungstreue und die Textimmanenz als politische Leitidee. Ein Konzeptualisierungsversuch.
In: Politik und Recht. Umrisse eines politikwissenschaftlichen Forschungsfeldes, hrsg. von Eva Frick u.a., pp. 197-213, Baden-Baden, Nomos, [Book Section]

Benz, Arthur ; Sonnicksen, Jared (2015):
Federalism and Democracy: Compatible or at Odds with One Another? Re-examining a Tense Relationship.
In: Citizens Participation in Multilevel Democracies, hrsg. von Christina Fraenkel-Haeberle u.a., pp. 15-30, Leiden, Boston, Brill/Nijhoff, [Book Section]

Sonnicksen, Jared (2011):
Zur politischen Landschaft Europas 2020.
In: Europa und die Welt 2020. Entwicklungen und Tendenzen, hrsg. von Andreas Marchetti u.a., pp. 239-247, Baden-Baden, Nomos, [Book Section]

Sonnicksen, Jared (2010):
Deliberative Democracy as a Model for the EU.
In: New Forms of Citizen Participation. Normative Implications, hrsg. von Erik Amnå, pp. 81-96, Baden-Baden, Nomos, [Book Section]

Sonnicksen, Jared (2010):
Die demokratischen Grundsätze.
In: Der Vertrag von Lissabon, hrsg. von Andreas Marchetti u.a., pp. 143-160, Baden-Baden, Nomos, [Book Section]

Sonnicksen, Jared (2010):
"That unity is conducive to energy will not be disputed": Die Einheit der Exekutive als problematisches Erbe der Federalist Papers.
In: Die hybride Republik. Die Federalist Papers und die politische Moderne, hrsg. von Roland Lhotta, pp. 151-170, Baden-Baden, Nomos, [Book Section]

Decker, Frank ; Sonnicksen, Jared (2009):
Parlamentarisch oder präsidentiell? Die Europäische Union auf der Suche nach der geeigneten Regierungsform.
In: Die Verfassung Europas. Perspektiven des Integrationsprojekts, hrsg. von Frank Decker u.a., pp. 128-164, VS Verlag, [Book Section]